Nano Silver Properity

How nanosilver ions destroy bacteria?
Nano silver has very broad and practical value in biomedicine. Nano silver releases silver ions when it meets water. Active silver ions (Ag +) can freely enter the cell wall. After contact with negatively charged microbial cells, they will attract the sulfhydryl groups on the protein in the bacteria and make the sulfhydryl groups contain The enzyme loses its activity, directly destroys the cell wall of the bacteria, and can denature the microbial cell protein, resulting in inability to breathe, metabolize, and reproduce, until death, to achieve the effect of sterilization.
Generally speaking, silver can kill more than 600 kinds of bacteria, but one antibiotic can only kill 6 different antibiotics. In the scientific community, silver has been proven to prevent ulcers and accelerate wound healing.
The specific surface area of silver treated with AGNPCLEAN® enhanced silver particles and positive electron nano technology increases the activity of silver particles and increases the sterilization ability. , AGNPCLEAN® has good "dispersion technology" and "low production cost".
Penetrate the Virus/Bacteria/Fungus cell membrane:

How nano silver ions destroy bacteria?


Generally speaking, silver can kill more than 650 bacteria, while one antibiotic can roughly kill only 6 different antibiotics. In the scientific community, silver has been proven to prevent ulcers and accelerate wound healing. AgNPCLEAN® strengthens the silver particles to increase the specific surface area of ​​silver after treated with positively charged nanometer technology, which increases the activity of silver particles and greatly improves the sterilization ability.
Agnpclean® nano silver colloidal solution has good "dispersion technology" and "low production costs"。
ionic silver and colloidal silver comparision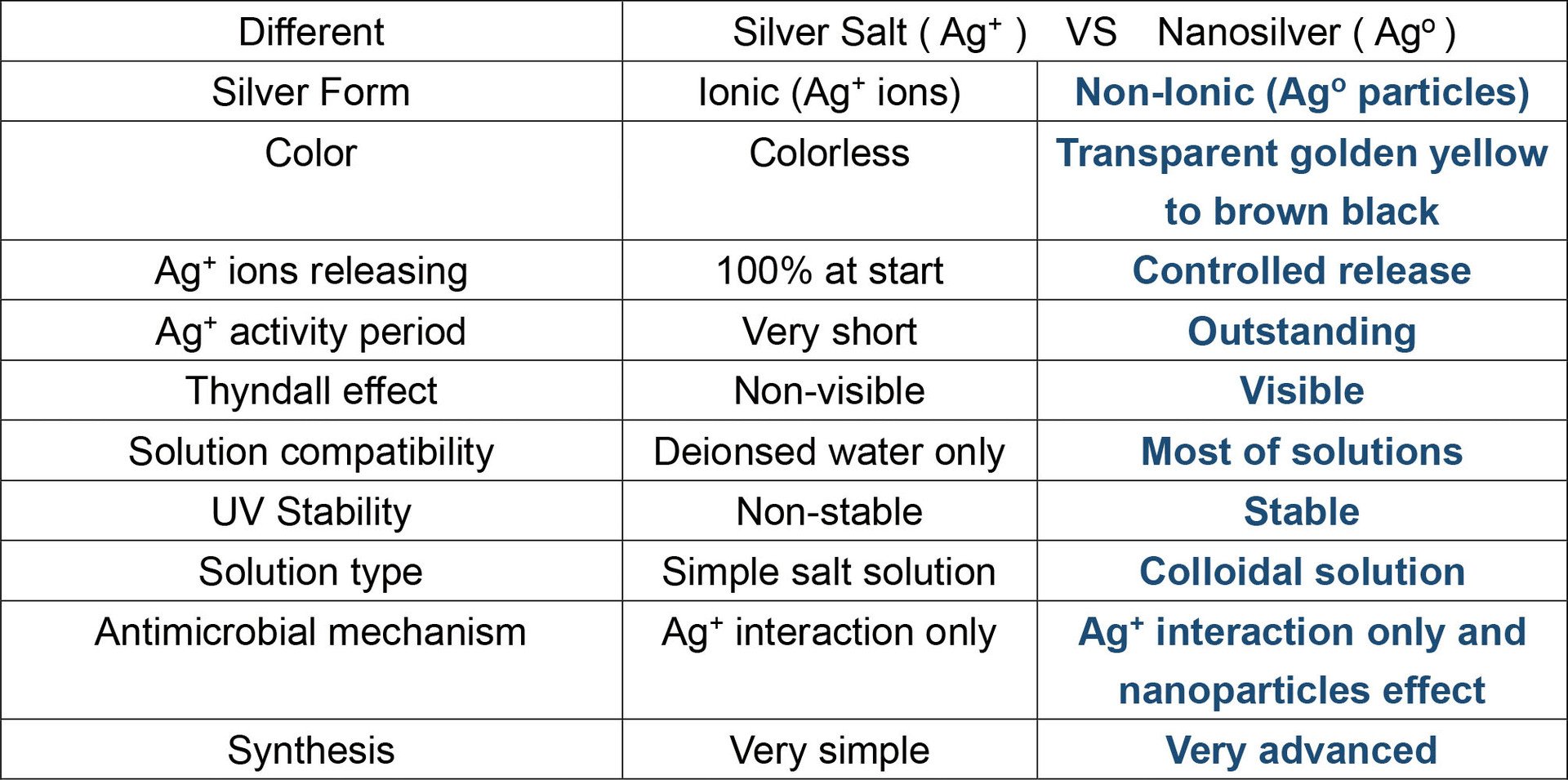 Inorganic nano silver VS organic antibacterial agent